We are now closed for the season.
Thank you for the business!
We will be accepting reservations for the 2019 season in April.
listed rates are subject to change, please call for a precise quote based on your needs
Standard Summer Rates
Downstairs rooms from $175-235 per night.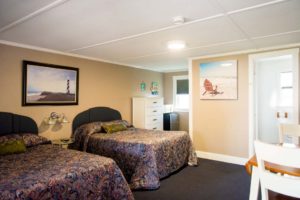 Upstairs rooms from $205-245 per night.
Off Season Rates
Downstairs rooms from $95-115 per night.
Upstairs rooms from $115-145 per night.
All rates based on double occupancy; $10 extra per additional person.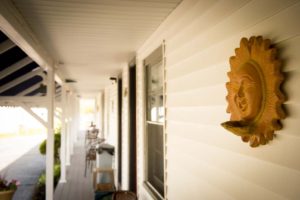 Rates may decrease or increase based upon availability.
Reservation Requirements:
Reservations can be made by pre-paying for the the first night of your stay.
Payment can be made in person or over the phone using a MasterCard or Visa.
Cancellation Requirements:
Cancellations must be made at least 14 days prior to scheduled arrival in order to qualify for a refund.
If you cancel your reservation with less than 2 weeks notice,
we reserve the right to keep your down payment.
For long term stays that require bookings in multiple rooms,
please note that special reservation and cancellation policies may be required.
Please contact us directly for a specialized policy.